A 10's spence713 Member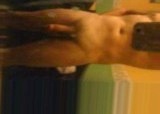 LOCAL SINGLE OF YOUR DREAM IS ONLINE!
is there a normal sexy woman out there that likes to meet people for fun and firends, if there is get in touch
very open and truthfull, fun to be with and a little crazy at times. like to meany things to list here so ask, like nights in with a bottle of wine nights out, don't take lier's or fools. so if you like to know more just ask.