A 10's dynamicdarrah Member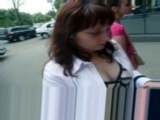 LOCAL SINGLE OF YOUR DREAM IS ONLINE!
Here I am to save the day!
Sorry to cop lines from Superman, but I couldn't help myself. It seemed like the perfect opportunity (when else would I be able to don the cape)? I fancy myself a bit of a superhero in real life as an administrative assistant... always fixing everyone else's problems! Can I fix any of yours?