A 10's Sexeu4ea Member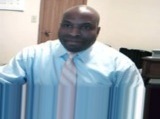 LOCAL SINGLE OF YOUR DREAM IS ONLINE!
Let me show you! You won't be disappointed!
41 y/o SBM, drug & disease free, hwp, decent shape, gregarious nature, muscular (stocky) build, moderately hairy, non-smoker, social drinker, loves massage therarpy. Photos available upon request. The instant messenger feature is not operable for me so any communicating will have to be done by email messaging for now, until I can figure out what the problem is with the IM feature.