A 10's justjon70 Member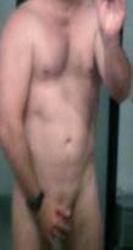 LOCAL SINGLE OF YOUR DREAM IS ONLINE!
I am who I am...NO BS people
Hi there I'm Jon, just an average guy from the Gold Coast. I have recently had a marriage end, and so now I am back out in the big bad world. Not sure what's out there. Thought I'd give this a shot and see just how "bad" the world can be out there. Not really sure what I am looking for but if the right person came along and all the stars aligned then who knows. I do know I miss the company of a good woman.