A 10's daringbutnice Member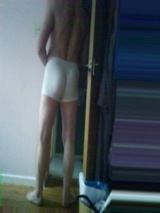 LOCAL SINGLE OF YOUR DREAM IS ONLINE!
Looking To Share Some Fantasies
Am 48,good looking I would say, considering my age, very GSOH. 5ft 9 Slim - med build with short dark hair and blue eyes. Have great patience and understanding and am a real romantic. Like the theatre , cinema, hill walking and much more.I prefer the winter to the summer, hence my passion for Sweden. Am trying to llearn the language. I like challenges and as i get older and not always wiser, feel a need to help people who are not as well off as myself. Enjoy days and evenings having great sex with a lovely woman.Especially kissing the woman all over her body and licking every part of her.