A 10's Wildkard39 Member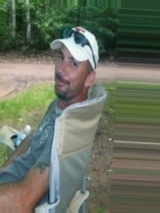 LOCAL SINGLE OF YOUR DREAM IS ONLINE!
See what happens
Outgoing guy who loves the outdoors. Loves the water and the beach. Likes building things and creating things. My Interests are water, beach, building things, pool, love camping. My Best feature is my eyes i beend told If I won millions I would pay off everything If I could have lunch with anyone, it would be oooff tough one...dont know would have to think about that one.