A 10's DrSmoothCock Member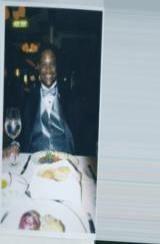 LOCAL SINGLE OF YOUR DREAM IS ONLINE!
DrSmoothcock also known as DrCocksmith check me out under the second name!
I'm a handsome young black male,6'0 tall, a solid 235lbs.muscular build a little bit of luvhandles, but not gut busting. I have locks on my shoulders, and dipples on my face, a nice smile with all of my real teeth! I'm very down to earth and love to have fun, be it sexually, physically, or just joking around. I just love to have good safe fun. IS THIS A CRIME!!!