A 10's sonicraptor Member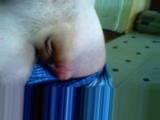 LOCAL SINGLE OF YOUR DREAM IS ONLINE!
Looking for something that my wife has not given me in about 5years
Hey all, im married and my wife has not wanted to be with me in 5 years.... I KNOW.... I'm looking for someone who wants to have a casual sex relationship. I' not looking for multipule partners on here just one or maybe a couple (2 people who are together) to have a mutual sex relationship. .... Looking for descrete though..