A 10's hotnotshy676767 Member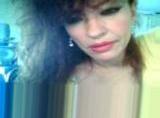 LOCAL SINGLE OF YOUR DREAM IS ONLINE!
sexy lady likes to tease..
I love to tease..but I also love being teased as well(Smile) I love to laugh,wearing lingere,providing you are worth wearing it for..lol I actually !!still..not too difficult to please.I do love a romantic man!!! cannot stress that enough..making me smile ,blush a bit...and some gentle guidance(if I need it)lol..well then ..anything may be possible...Willing to model lingere in private.....and love ta party!!am looking for someone to keep me warm...