A 10's Likeahorse45 Member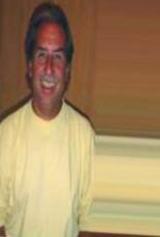 LOCAL SINGLE OF YOUR DREAM IS ONLINE!
"I can't believe how big it is....!"
I'm 57 but look in my 40's...seriously. 6'4", fit, and hung like a horse. Most women I've been with have never seen one so big. I have a great sense of humor, laugh alot, am fairly attractive, and have a great body. And I LOVE to ROMP!! I'm self-employed, make lots of money, and have lots of time for nooners, etc. I like all kinds of sex and am willing to try just about anything.