A 10's koolguy352 Member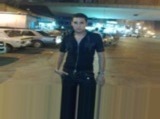 LOCAL SINGLE OF YOUR DREAM IS ONLINE!
I want some hot cum in my ass.
I'm a filthy guy once you get ot know me. I love the cock, all over my body, into all of my holes. I love fucking the shit out of other guys butts too. I'm a naughty little boy aren't I? Well why don't you spank me then and teach me a lesson, bitch?